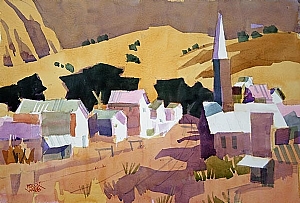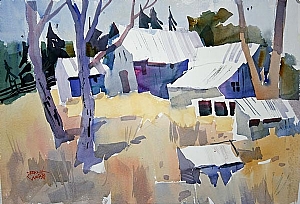 Gold Country by Frank Webb
Rustic Reverie by Frank Webb


Plans are set, rooms reserved and its time to make reservations...

This October 11 - 14 I will be hosting Frank Webb for a 4 day watercolor workshop at the wonderful mountain top Sun Mountain Lodge & Resort near Winthrop.
I encourage those of you watercolor artists who have wanted the opportunity to study with this internationally know teacher, author and DVD instructor to reserve a place now. You can find the full workshop description by clicking this link:
Frank Webb October 2010 Workshop
When you scroll down through the testimonials, you'll read how other artists, myself included, have benefited from Frank's focused and generous instruction.
We'll take full advantage of the fall scenery as we paint both near the lodge and off site, weather permitting.
Come out of the studio and join us as we take our work to new levels.
If you have any questions after reading the workshop description, please email or give me a call.
Cheers,
Paula