« Strolling Zacatecas | Main | Morning Market in Show »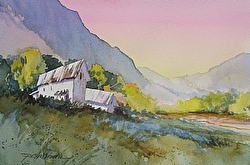 Early to Rise
Summer mornings are a gift.

Admittedly I'm an early riser during the light months. Nothing better than to have that first and second cup of coffee on the porch as the sun crests over the east hill. Just the birds, the sprinkler going and an occasional neighbor car heading to work make up the mantra. It's my form of daily meditation. Third cup anyone?

What's your favorite part of summer?

Comments