Taking the Long Way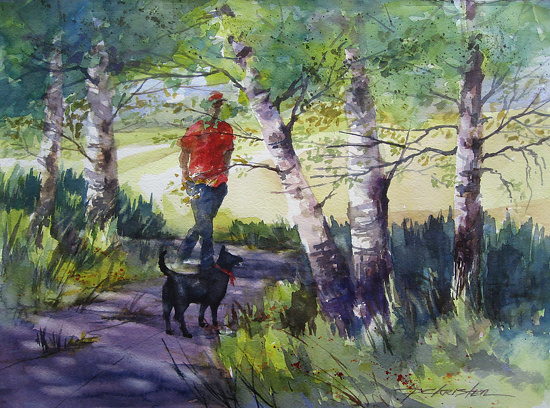 Medium: Watercolor on Paper
Size: 11 x 15
Price: $595.00 USD
Availability: Available

Contact the artist about this artwork
Artist Comments
Taking the Long Way is dedicated to all the dog friends in my life. The've shown me that time spent taking the long way is its own reward.
This painting arrives signed and double matted ready to fit a standard 16 x 20 frame.
Complimentary shipping within the continental US and Canada.