Sunny Delight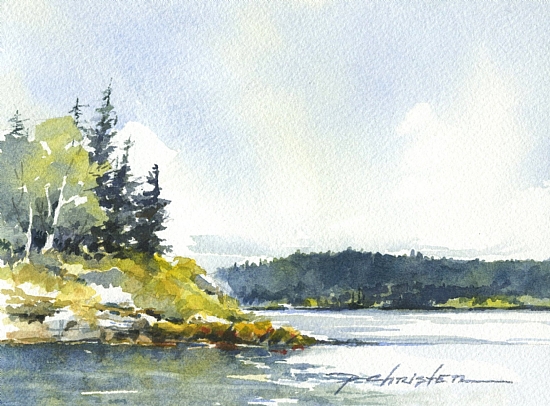 Medium: Watercolor on Paper
Size: 5 x 7
Price: $225.00 USD
Availability: Available

Contact the artist about this artwork
Artist Comments
#6 in the Summer Cocktail series is Sunny Delight.
From the cottage small window, you can just barely make out the wide pine branches filtering the light of early morning. Even before leaving your bunk, the promise of a sunny day is felt in the air. After that first sip of coffee, looking out over sparkling water waves, you know all things are possible with a day like today. Biggest decision, what to do first? Boat, bike, fish, read...
Sunny Delight arrives double matted and installed in 11 x 14 dark wood frame. The glazing is non break, non glare acrylic.
Shipping is complimentary in the contentinal US and Canada.
And as a bonus: The recipes for the Sunny Delight cocktail and paired appetizer from my food expert friend, Cathy Stern, are included.